What a difficult decision! Over 120 wikis participated in our "1st Annual Halloween Costume Contest" and, boy... were there some great entries! Everyone really got into the spirit and came up with creative holiday-themed skins, wordmarks, section headers, etc. It's fun to see that even the most "innocent" of communities can be made spooky for one night a year.
But alas, only one wiki can be crowned the winner and that illustrious honor goes to...
The League of Legends PH Wiki! That community really went all out for the contest -- see for yourself in the screen-grab below: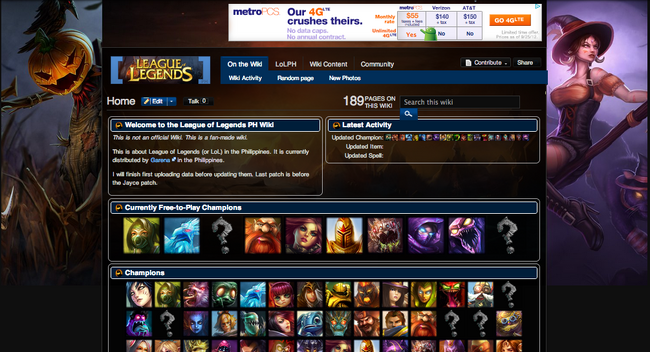 Honorable mentions also go to the Club Penguin Wiki...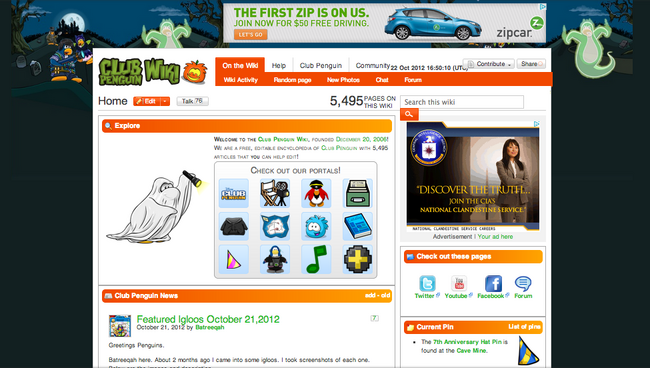 ... and the Friendship is Magic Wiki.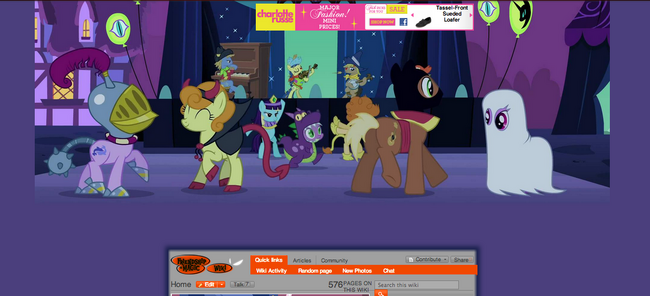 Thanks so much to all who participated. It's great to see that we have such engaging communities across of Wikia -- wikis that can really gather behind a fun endeavor.
And League of Legends PH Wiki... keep an eye out for your Wikia-wide promotion!
Community content is available under
CC-BY-SA
unless otherwise noted.